I was invited on a night exploration of Bendigo. The following are some pics;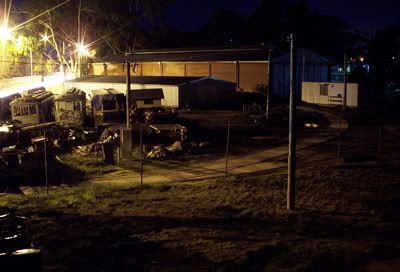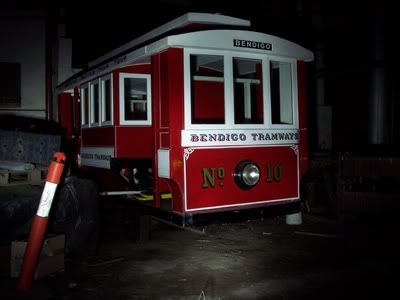 Above is a couple pics of what might be a tram museum that never eventuated. There's quiet a few buildings on the site and a whole bunch of trams in various states of disrepair. There were also some great pieces of industrial equipment in a couple of the buildings.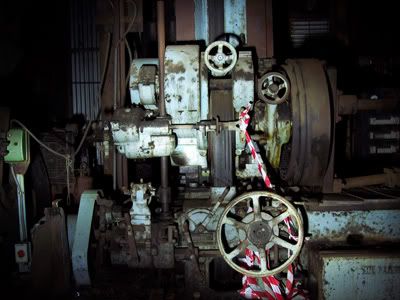 Above are pics of an abando steels works. It wasn't very big but there were some awesome bits of machinery and other bits and pieces left behind.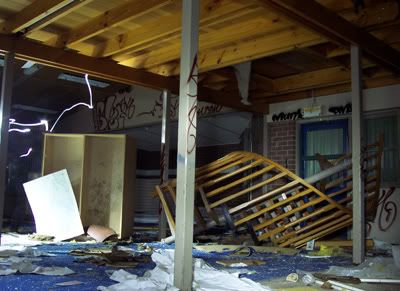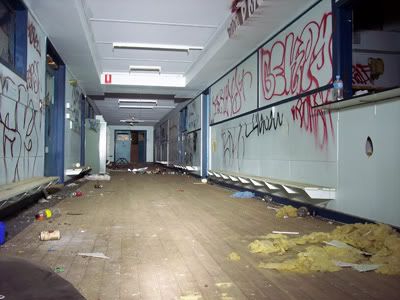 Above is an abando school. It was just the one bulding. It had an unusual upstairs area, about half the size of a class room. Maybe that's where they put the naughty kids.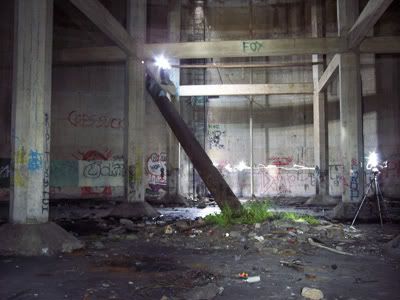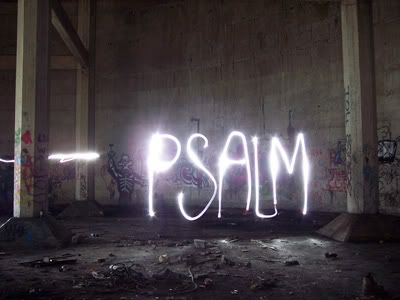 And finally my fave spot of the night. It was a massive water storage tank that went down into the ground about 20m. It was a complete concrete structure with concrete support beams and columns. But the highlight for me was the amazing sound qualities created by the echo and reverberation. Wish I had some sound recording equipment with me.
Thanks again Tops for the fun adventure.